Meet the Authors
by admin | May 6, 2010 5:23 pm
Trish describes herself as a true mountain girl and lover of all winter sports, including curling. Even though she longs to be near her beloved mountains, Trish is happy to bloom wherever God plants her. A military wife (USAF, retired), mom of 3, veteran homeschooler, and nana to two of the most beautiful grandchildren ever, Trish enjoys reading, photography and fiber arts (i.e. knitting and crochet). Trish's heart is to mentor and minister to other women, emphasizing the importance of a relationship with Christ and finding significance through that relationship. She and her husband Roger currently live and bloom in Arkansas. Trish is co-founder of A Martha Heart; in addition to her responsibilities as a managing partner of A Martha Heart, she loves her jobs as wife, mom and nana, and is optimistic each day about what God may bring into her life next.
Holly loves her job as wife to Chris and mom to Noah, Kylie, Tabor and Sydney. God has gifted Holly with a love of all things creative ~ from painting and wall papering to scrapbooking and design work. In addition to co-founding and managing A Martha Heart (/index.html), she designs web pages (www.crownlaiddowndesigns.com) and marketing pieces. She also authored a devotional blog, now closed, called Crown Laid Down. Holly and her family make their home within site of year 'round snow-capped mountains in Colorado. She can be reached by emailing Holly (AT) a martha heart (DOT) com or connect with her on Facebook: https://www.facebook.com/HollyGorinSmith

A Martha Heart's co-founders, Holly and Trish, began their friendship by God's providence through the blogosphere. They met in person in February 2008, and soon after began discussing and making plans for A Martha Heart.  They recognized in each other the shared passions of encouraging women to sit at Jesus' feet, find joy in His presence every day, and make plans for their family and home in an intentional manner. As life so often does, it intruded upon both women's lives, bringing unforeseen surprises and challenges which put their plans of working together on hold. After more than 2 years of discussions, idea exchanges, many emails, phone calls and much prayer, Holly and Trish were finally able to launch A Martha Heart's website. In addition to A Martha Heart, Holly and Trish each have personal blogs. Holly's can be found at Crown Laid Down Designs (http://www.crownlaiddowndesigns.com) ; Trish's blog is A Joyful Heart (http://www.joyfulheartblog.com) .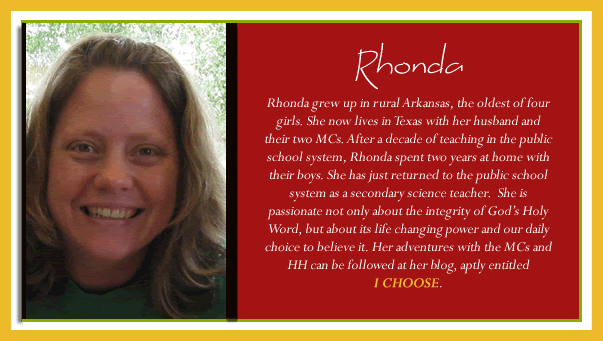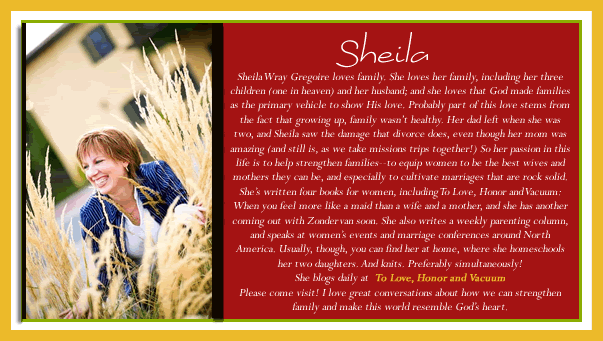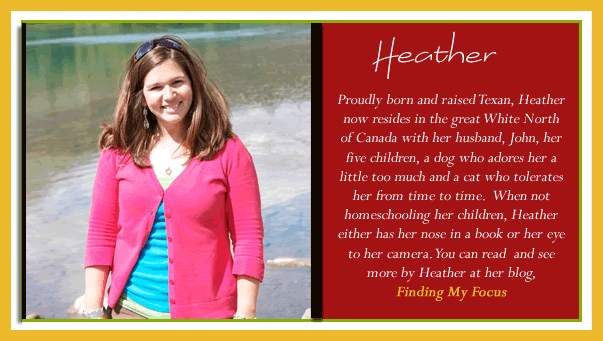 Source URL: http://www.amarthaheart.com/meet-the-authors-3/
---